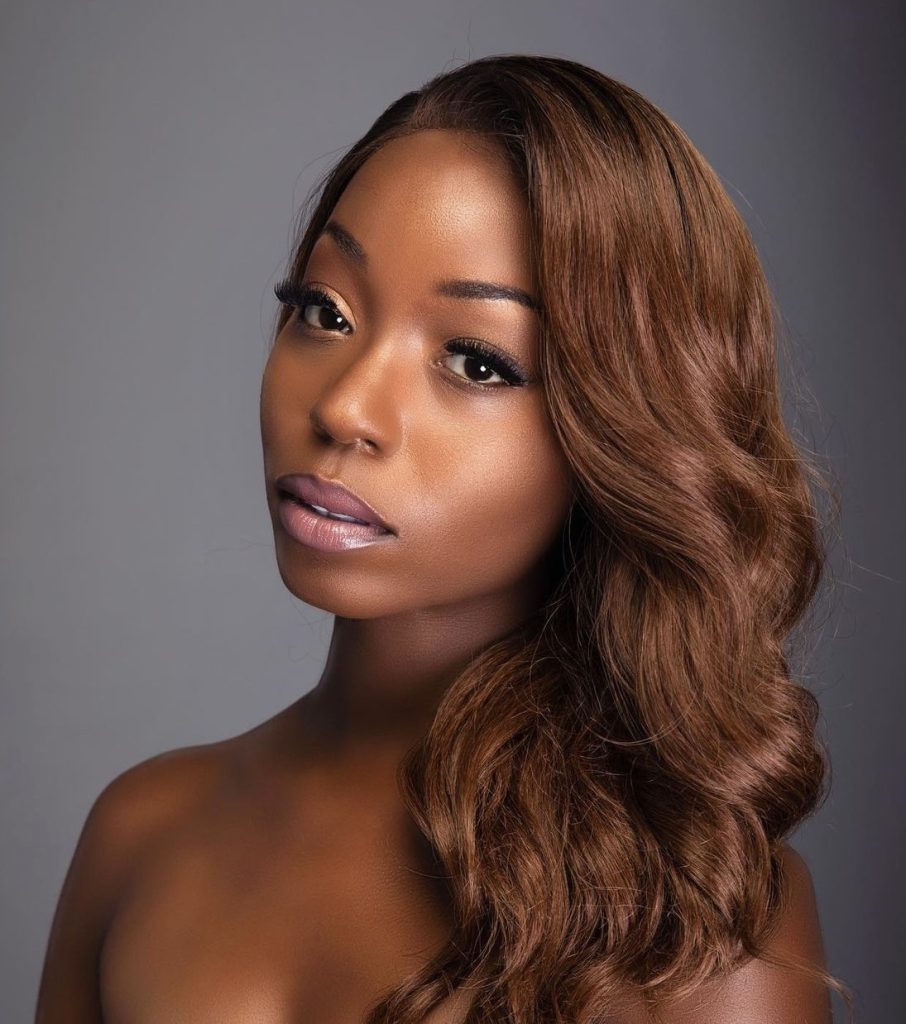 I believe giving is my peace, and pageants give women like myself the platform to advocate for a cause they believe in.
My name is Porscha Lee Taylor, and I am a Nigerian, Panamanian American born in the Diaspora from Fayetteville, North Carolina. From humble beginnings, I was exposed to poverty as a child and thereafter blessed with opportunities to advance my education and take up space in the male-dominated industry of Technology, which less than 3% of black women currently occupy today. Throughout my life and career, I've witnessed the negative ripple effects that give an unfair advantage to our people daily –And I want to help change that.
My dream of becoming the next Miss Africa USA is to make history as the first African American woman born in the Diaspora to ever be crowned. And with this opportunity, I want to push the limit of what is possible for our children's future and help bridge the adversity gap. My hope is that others will want to be a part of the African Diaspora growth story and be a narrator of who Africa truly is.
My love for pageants started at the age of 14 and I decided then I wanted to forge a better future for myself and become a visionary with a dream. A dreamer that would be highlighted for her strength, passion, femininity, and willingness to inspire others. So first, I set out to challenge my negative thoughts of being unable to get a higher education and was accepted into early college at 16, where I advanced my collegiate education in STEM and discovered my talent for coding while in high school.
Now at the age of 33, I can proudly look back and say that I am an HBCU Graduate from North Carolina Agricultural & Technical State University with a bachelor's degree in Journalism & Mass Communications, was titled Miss District of Columbia United States in 2016, graced a black-owned magazine cover, became a Best-Selling Author, launched a Tech start-up business, became a Capitol Hill Lobbyist for DC Congresswoman Eleanor Holmes Norton, Community Volunteer & Nonprofit Activist, launched a Tech Talk podcast in 135 countries, helped raise millions to advocate for the Alzheimer's Association for my late grandmother, was featured on BBC World & Fox news and is currently working for a Japanese multinational conglomerate technology corporation as a Marketing professional.
These life experiences greatly influenced the woman I am today—a fearless woman of faith, compassion, intelligence, confidence, and resilience. Understanding that life's journey is filled with adversities gives me more desire to want to share my story with the people of Africa; to spread awareness that even though we all may come from similar walks of life like poverty, losing loved ones to violence, or illness— you too can be an overcomer.
I truly believe that pageants prove that when you empower women, you empower nations. So, my platform is to be a voice for the voiceless and give hope to the hopeless, through my social change campaign called S.T.E.M. The acronyms are designed to rethink how we see STEM today to stand for "Sisters in Technology and Entrepreneurship Matters". The initiative is to empower and spread love to 1000 underrepresented girls and women over the next year and help them embrace the beauty of womanhood, appreciate sisterhood, and become the next generation of leaders. 
To achieve my impactful goal, I plan to travel to different countries, communities, schools, and libraries to create a safe space for girls to give them the proper educational tools and workshops that provide mentorship, femininity classes, and technology resources. I also plan to act as a conduit for foundations that are in need of resources to ensure an equal playing field for all children. As a STEM advocate & pageant enthusiast, I want to enrich girls globally to know that they can have beauty and brains too!
Outside of my ambitious work ethic, I enjoy going to church, spending time with family, hiking trails, dancing, cooking, playtime with my dog, traveling, and having self-care days.
It would truly be an honor, blessing, and privilege for a young woman like me to represent the Diaspora and Africa as part of my legacy. I am counting on your vote to help me contribute to the positive social changes shaping the image and reputation of Africa in all of us.