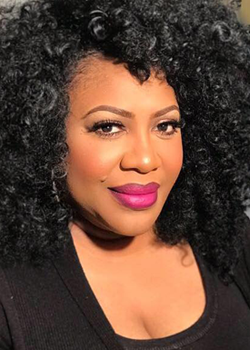 MOCHA OCHOA-NANA
CEO of The Oracle Group
Mocha Ochoa-Nana is the Founder and CEO of The Oracle Group International, Washington D.C., an internationally recognized public relations firm that specializes in connecting clients with opportunities that engage, uplift and empower local, national and global communities. She is an award-winning international strategist; sought after literary, public relations and integrated marketing professional; international diversity and multicultural program developer; a global visionary literary activist, world-renowned literary entrepreneur and a fervent pursuer of best-selling author status for her clients.
Ms. Ochoa-Nana co-founded the NAACP Author Pavilion at their Annual Convention and has also organized book events for Barnes & Noble. Additionally, she has served as the Diversity Chair for The National Book Festival.  Ms. Ochoa-Nana created the International Women's Book Club Summit, The Silver Spring Book Festival, The Soul of South Florida Book Festival and consulted on the development of The National Press Club's Annual Book Fair and the National Council of Negro Women's Author Pavilion at the National Family Reunion.
She is the founder of the Reading Across Continents initiative, an interactive cross-cultural literary exchange project connecting students, teachers and authors in international book clubs and book discussions around the world.
Her clientele list includes a cadre of notable and New York Times Best-Selling authors including, Her Excellency Ellen Johnson Sirleaf, Luvvie Ajayi, Taye Diggs, Terry McMillan, the late Dr. Dorothy Height, and Professor Chinua Achebe.