CLICK ON THE LINKS BELOW TO READ MORE ABOUT MISS AFRICA USA PAGEANT QUEENS AND DELEGATES AT WORK, SERVING THEIR COMMUNITIES.
Queen Nyasha Zimucha spends Christmas with Sick children in Hospitals giving them hope in 2008
Miss Africa 2008 Nyasha Zimucha supports Diamond Empowerment Fund,  working with Founder Russell Simmons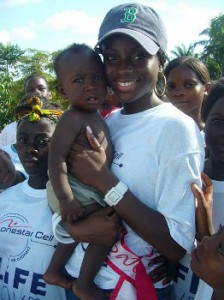 Her Love for children and desire to help orphans in her homeland Liberia,  meant Queen Teizue would spare no second when the opportunity to do exactly what she wanted to do came up.
A trip to Liberia to help orphans in orphanages was a fulfilling experience for Queen Teizue.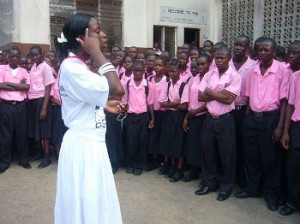 Miss Africa USA 2007- 2007 Visits Liberia to Promote Education,  distributes school  Supplies in various  Schools.