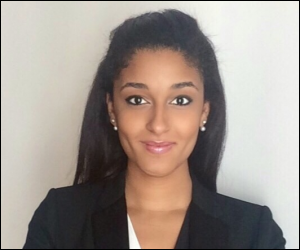 Jennifer focuses her practice on International Oil and Gas, Corporate law and litigation.  Jennifer has represented clients in a wide range of matters both in Europe and Africa. She routinely assists clients with negotiating, mediating and resolving significant disputes. She has also represented clients in negotiating Production Sharing Contracts, asset and entity acquisitions, and transactions involving exploration, production, development and transportation.
Giving back to her community is of utmost importance to Jennifer. She volunteers her time to various social projects in Equatorial Guinea and helped create Centurion's charitable foundation. She provides pro-bono and means based representation to people in need.
While Jennifer likes to joke that she bleeds Oil and Gas, she also enjoys the Arts, fashion, and good food. She was crowned Miss Equatorial Guinea 2012.
She graduated from the Complutense University of Madrid with a Law Degree and is currently seeking a Masters in Law in Corporate Law and Finance at Delaware School of Law in Widener University.