In Celebration of Women's History Month, Miss Africa USA Organization continues to honor outstanding young women leaders in a series of weekly inspirational journals highlighting their achievements.
HONOR GOES TO:  MISS ANTOINETTE-RITA OPEYEMI OKOIYE
Successful and Established Lawyer,  A  Gifted Author and Poet
Her Accolades trickle down from Her Majesty the Queen of England to Number 10 Downing Street, London and of course the Nigerian Presidency.
Her Next Book to be launched this year is the Autobiography of  Late Chief Stella Obansanjo, wife of Former President of Nigeria, H E Olusegun Obasanjo.
Read, Share  and Get Inspired by this Young Unstoppable Leader.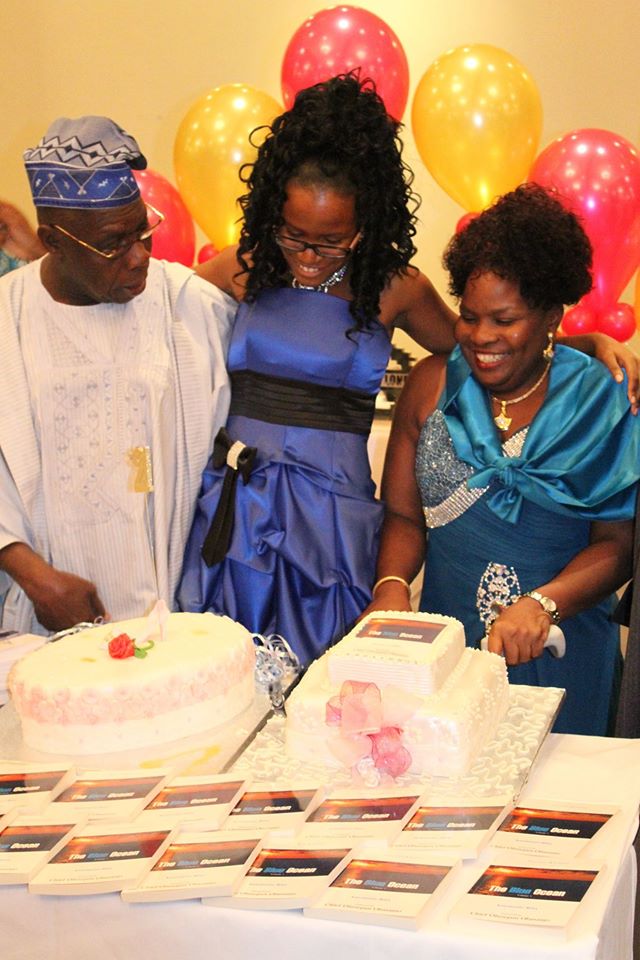 Antoinette-Rita Opeyemi Okoiye, 24, was born in London, England, UK. Her parents are of Nigerian heritage. Antoinette-Rita is an author of 2 books, a poet of over 700 poems, Trainee Barrister trained in England and Wales and a Civil and Commercial Law Mediator. She is also a Freeman of the Corporation of the City of London and is currently  working at a commercial-litigation and international arbitration law firm called Schiffer Odom Hicks & Johnson PLLC in Houston, Texas, USA.
Antoinette-Rita completed her LL.B in Law (Law Degree) at The London School of Economics in 2012, she was Called to the Bar in 2014, and, she completed her LL.M Master in Law at The University of Chicago Law School in 2014. As an author, she has written two books: her first book, Purple & Blue – Inspirational Poems was released in 2008 before her 18th birthday and her second book, The Blue Ocean – Peace, Power, Prosperity (Volume 1) was released in 2010. The Former President of Nigeria, His Excellency Chief Olusegun Obasanjo wrote the foreword to The Blue Ocean.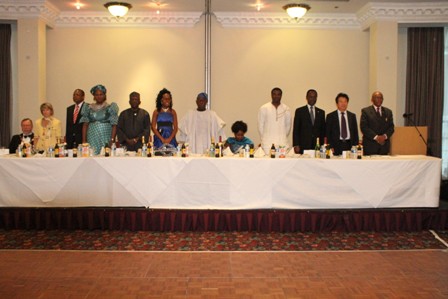 As part of Antoinette-Rita's work, on 17 October 2011, Antoinette-Rita held a book launch of her second publication, The Blue Ocean, at The International Hotel in Canary Wharf, London where His Excellency, Former President of Nigeria, Chief Olusegun Obasanjo, attended as Chief Launcher and His Excellency, Dr. Dalhatu Tafida, Nigerian High Commissioner to the UK attended as Special Guest of Honor.
Pictures of Antoinette-Rita's book launch can be viewed online from her website: www.harmony-creation.com Other guests included: (1) The Right Honourable Mayor of Waltham Forest, Councillor Geoff Walker (2) His Excellency Ambassador Dozie Nwanna (Nigerian Deputy High Commissioner to the UK) (3) His Excellency Paul Akaro (South Sudan High Commissioner to the UK) (4) His Excellency Nkwelle Ekaney (Cameroon High Commissioner to the UK) (5) His Excellency Edward Turay (Sierra Leone High Commissioner to the UK) (6) Mr. Richard Taylor OBE and others.
Antoinette-Rita was also invited to 10 Downing Street to meet Mr. Prime Minister David Cameron on her actual 21st  birthday in September 2011 because of her achievements in poetry. Antoinette-Rita's current book is based on the life and legacy of the Former First Lady of the Federal Republic of Nigeria, Chief Mrs. Stella Obasanjo. President Obasanjo endorsed Antoinette-Rita to write the book on his wife and it will be launched in October 2015 to mark 10 years since Chief Mrs. Stella Obasanjo's passing in 2005.
As a result of Antoinette-Rita's success in poetry, music and academic attainment, Her Royal Majesty, The Queen of England, Elizabeth II, has written two letters to Antoinette-Rita, acknowledging and praising her achievements. Antoinette-Rita has received other letters from members of the Royal Family such as: The Duke of Edinburgh, The Prince of Wales and the Duchess of Cornwall and The Duke and Duchess of Gloucester.
In Nigeria, Antoinette-Rita piloted the use of poetry, creative writing, reading and music workshops and seminars as development methods for students, especially for those from SS1 to SS3 with support of the teaching fraternity in Ogun State, Nigeria with three Secondary Schools in Aiyetoro, Ogun State: (1) Alaye High School (2) Community High School (3) Comprehensive High School  with over 400 students. The response to the series of workshops was very encouraging.
The teachers, principals and students recommended that the workshop should be delivered at other educational institutions. As a result, Antoinette-Rita has received approval from the Ministry of Education of Ogun State, Nigeria and from the Director of Education Support Services of Ogun State, Nigeria in which she is permitted to go around all Secondary Schools in Ogun State to implement the workshops. The vision is to promote a reading culture, a love for poetry, a passion for writing and inspire the children to become writers and authors themselves, thus developing the creative, artistic and publishing sector of their economy and their community. As part of Antoinette-Rita's writing, her article, 'Has the European Court of Human Rights developed a coherent and convincing approach to the issue of offensive expression?'
, was included in BPP Law School's Human Rights Journal 2013 in London, England, UK.
Antoinette-Rita's story is very important and inspirational because of her mother who is a single parent and has polio. Antoinette-Rita has touched many peoples' hearts because of her ability to look after her mother from a very young age and she continues to look after her mother. Antoinette-Rita never allowed her circumstances to hinder her professional goals and academic achievements. In fact, she has always maintained her obligations at home with her academic and professional aspirations.
Antoinette-Rita applauds and thanks her mother for her mother's determination, strength, encouragement, dedication and focus on her daughter. Antoinette-Rita calls her mother "a diamond" and from Antoinette-Rita's Facebook page, you will see why! Antoinette-Rita's mother's smile certainly is always radiant! Antoinette-Rita's mother has a charity organization for people with disabilities based in the United Kingdom and West Africa.
To get in touch with Antoinette-Rita or to purchase her books, you may email her via:
antoinette.rita@hotmail.co.uk  
  Antoinette-Rita's website is: www.harmony-creation.com