One of the strong goals of Miss Africa USA Pageant, is to promote African Culture through a rich display of fashion and style from all parts of Africa.  The African Fashion Parade and Competition is geared to do just that.  The Finalists are tasked with bringing out the best African Fashion trends to the runway.  They team up with Fashion Designers to make it happen.  Here is the result of a few of the amazing fashion designs on display at the Pageant this year.

MISS GHANA: AKUA TOKUNBOH  she won 2nd Princess this year.
4th Princess 2015  Miss Senegal showcasing this beautiful design from Senegal
The Fabulous Miss Cameroon USA showcasing a cute trend on the Runway.  She was Won the 3rd Princess.
Fabulous People's Princess Title Winner,  Rahma Athie Miss Mauritania, very elegant.
The Reigning Miss Congo, Maeva Ikias showcasing the beautiful Design by Lucas Escalada, Fashion Designer from Equatorial Guinea
The Reiging 1st Princess and Deputy Miss Africa USA 2015  Fatoumata Sy imported her gown all the way from the Republic of Guinea.  She represented Guinea so beautifully and went all out to bring it out.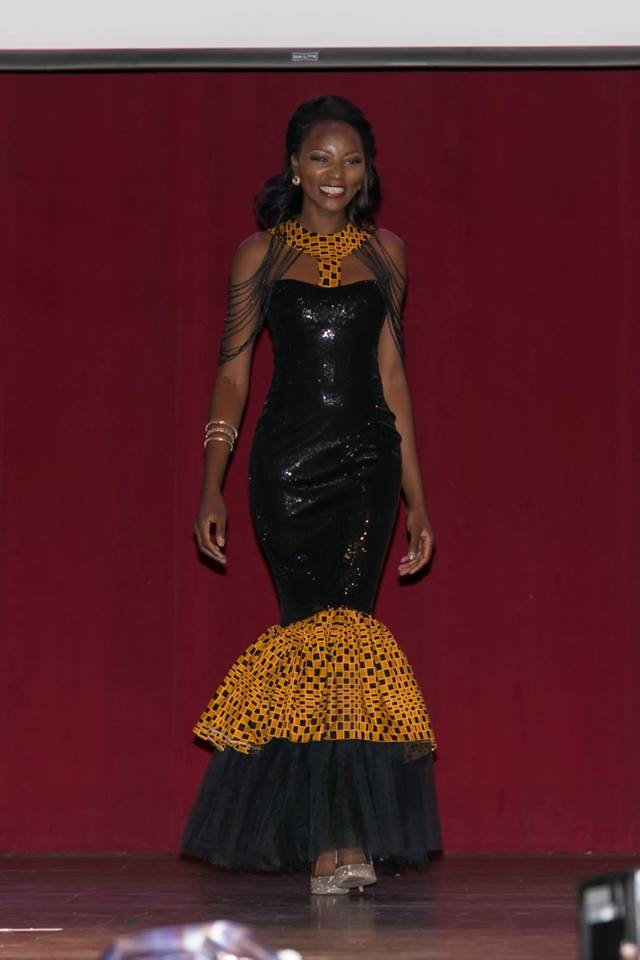 Check out this Chic Glamor design from Southern Africa.  The sleeves are fabulous and different.  Miss Namibia dared to be different, she looks absolutely fabulous.
Miss Morocco USA in all her simplicity stands very beautiful and fabulous with this cute design from Morocco in the North of Africa.
The show stopper was certainly this Trench Style fabness by Miss South Sudan who placed in Top 10.