The reigning Miss Africa USA, Meron Wudneh who hails from Ethiopia, today extends an invitation to all Africa Youth in Maryland to attend the upcoming conference on Ebola Awareness organized by the Coalition Against Ebola.  The conference which is slated for Tuesday Nov 25 at the Silver Spring Civic Building, in Silver Spring Maryland will tackle various issues of concern.
Miss Africa USA Organization Joins The Maryland Coalition Against Ebola and Calls on The Youth to Serve as Ambassadors to Raise Awareness.
You are all Invited (please share)
"The Montgomery County African Affairs Advisory Group (AAAG) in collaboration with the "Coalition Against Ebola" in West Africa, which includes: The Maryland Governor's Commission on African Affairs, Maryland-Liberia Sister State Committee, African Women Council, MDP-Continental African Leadership Council, Miss Africa USA Pageant, and the African Women Cancer Awareness Association,
is holding a conference on Ebola with the theme:
 "Ebola: Get Informed, Get Involved" on Tuesday, November 25th, 6-8:30 pm at the Silver Spring Civic Building located at 1 Veterans Place, Silver Spring, Maryland  20910.
As the representative of one of the biggest stakeholders in this crisis, we respectfully hope you  will attend and offer brief remarks regarding the present and bring a one page needs list of items most needed immediately in West Africa, including  Guinea, Sierra Leone, and Liberia."  (Elias Wordu, Chairman African Advisory Group, Montgomery County Government)
Miss Africa USA, Meron Wudneh who hails from Ethiopia has been very involved in efforts to raise awareness on Ebola. Last month she participated in the Concert for Ebola Relief at the Filmore Theater in Silver Spring where she introduced the representative of Doctors Without Borders who are working on the ground in Africa to save lives. Proceeds from the Concert benefited Doctors without Borders.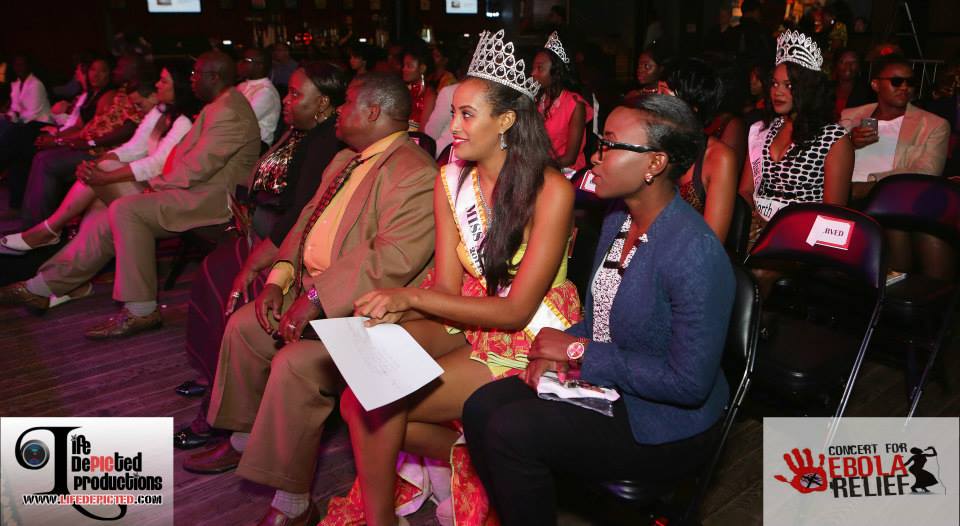 Miss Meron Wudneh is calling on the youth in Maryland, all Community Leaders and Organizations to attend the Conference on Tuesday November 25 as stated above.
For more information
Please contact Daniel Koroma by phone at 240-777-2570 or by email atdaniel.koroma@montgomerycountymd.gov  to RSVP or should you have a question or need additional information.