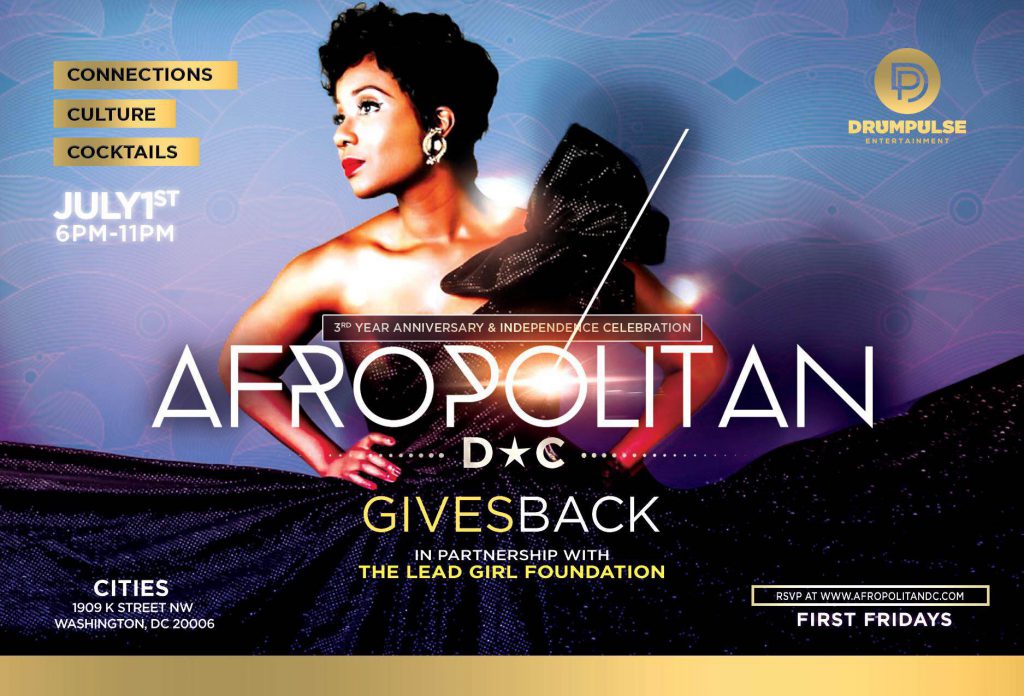 To kickoff The Lead Girl Foundation Week (#TLGFWeek)!
#AfropolitanGivesBack at their 3rd year Anniversary Celebration – #AfropolitanDC is partnering with #TheLeadGirlFoundation to help women become financially independent across #Africa. Join us THIS Friday at the GRAND 3rd year Anniversary Celebration to learn more about The Lead Girl Foundation during the business spotlight segment where Executive Director, Frances Udukwu (The reigning #MissAfricaUSA & the former #MissNigeriaUSA) will be sharing her vision!
Free with RSVP by EOD this Thursday, June 30th @ www.AfropolitanCities.com
*Stay tuned for more events as part of #TLGFWeek!
#TLGFWeek2016 #TheLeadGirlFoundation #TLGFCharityGala #WatchHerLead #TheAfricaWeDesire 💕